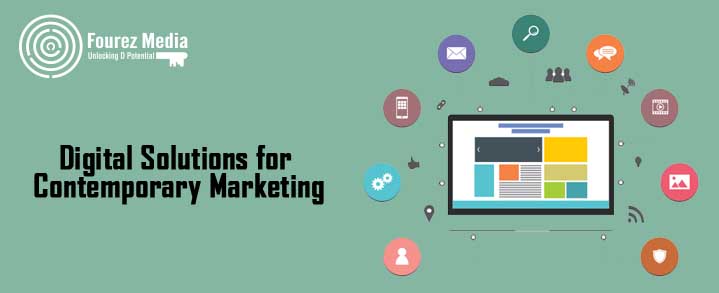 Digital Solutions for Contemporary Marketing
The technology has taken the lead. Health, banking, entertainment, real estate, and even currencies are going digital. It indicates every business is also changing digital. Online marketing has become mandatory for every business to survive the competitive technological world. Brands should make sure they are keeping up with the latest trends. Social media has become a new area at present.

There are more than 4 billion active users who make use of social media every day. Digital marketing solutions need to be aware of the updates happening in the ever-changing technological world. When it comes to digital solutions for contemporary marketing, here are some efficient processes you need to follow to reach the top among your competitors.
Planning trends and Digital Marketing Strategies:
There is a continuous interest developed in integrating various digital marketing strategies across diverse channels. A recent poll placed in Webinar for the members regarding the digital transformation states that ¾ of the people have started to plan to transform their business within the next 12 months. An efficient customer-centered approach will help to audit the strategies for various personas. Following an active lifecycle is essential. Digital marketing has turned to multichannel marketing and then to Omnichannel marketing. Omnichannel marketing has been a recent trend to describe marketing strategies.
Planning and Marketing Strategy:
The reason for business growth is undoubtedly the brand development strategies, marketing, and businesses. It's efficient to have a sound branding and marketing strategy before focusing on the tactics. Choosing the right audience is always good to execute your digital tactics. Everyone started creating responsive website designs, and it was recent news. But, it has turned old due to the advanced concepts developed in the area of personalization, conversational user interface, and speed based on the enhanced insight.

The download speed is most essential, and the benchmark from Google shows that there are still businesses that fall for this. With the help of technologies like Progressive Web Apps and Accelerated Mobile Pages are the recent trends.
Search Marketing Trends:
The Google search algorithm gets changed often, and it's not new to hear this news. The most significant change that was made in 2018 was not present in 2019 and now in 2020. The critical factor that made a massive change in the search marketing trends is the launch of Google Marketing Platforms. The ad words were renamed as Ads. Analysis tools and Double-click ad platforms like Data Studio, Google Analytics, AB Testing through data studio also got integrated.

When it comes to organic search, the Google Speed Update was a significant change. It penalized slow sites. The search snippets of Google also have changed in the past year. The importance of the features integrated with images and feature snippets shows the importance of clearly understanding the audience's questions. The audience makes use of voice-activated smart speakers and smartphones to ask questions. You should know the importance of understanding them clearly.


Social Media Trends:
The recent changes that were seen in three prominent social media are listed below.

Instagram: The people of all age groups started using Instagram. There was an increase in the age group from 25 to 34, followed by the age group of 18 to 24.

Snapchat: The most prominent and largest user group who used Snap chat is between 25 to 34 age group. It indicated the snapchat is only for teens.

Facebook: People older than 55 years are touted as the present biggest group of users of Facebook.

Mark now runs WhatsApp, Facebook, and Instagram, and therefore the statistics fall on the same ratio. When considering the B2B social media, Twitter and LinkedIn are not shown in the compilation data of Ofcom. LinkedIn is likely to grow. LinkedIn revenue has increased by 37% and have a session growth of 41% in the last year. When considering Twitter, 11% of the users are making use of Twitter actively, and it has seen a revenue increase of 24%.
Marketing Automation and Email Marketing:
Exploring the innovating techniques of email marketing is touted as challenging tasks at present. Every method of email marketing is the recent trend and well established related to enhancing interactivity and relevance on smart phones. Some of the vital aspect of email marketing includes


Integrating the marketing to the lifecycle of the customers
Integrating content marketing to the journey of the customers
Data intelligence and gathering
Relevant triggered emails
Customer experience, the lifecycle of the customer, and hyper-personalization in email.
Integrating machine learning to your automated marketing
Omnichannel marketing
Harnessing Big Data and Responsive design
Content Marketing:
Content Marketing always stands a prior one in the case of Digital solutions.


The best approach to content marketing that holds businesses are now making use of the holistic content marketing strategy to support commercial goals and audience engagement of sales and leads.
New structure and roles to support activities in content marketing as there is an increase in investment.
Focus on the quality of the content based on personas in-depth understanding.
Enhanced measurement of effectiveness in content marketing.
Paid Media:
PR and Advertising also play a vital role in digital solutions in the case of contemporary marketing. Branding and demand generation are considering being the discerning trends in the industries. The big winners here are video advertising and native advertising that is expected to have a more significant role in 2020 too.
I hope you found the blog interesting with the latest trends in digital solutions. Plan your transformation programs as per the latest trends and see considerable changes in your business. Any other queries are welcome.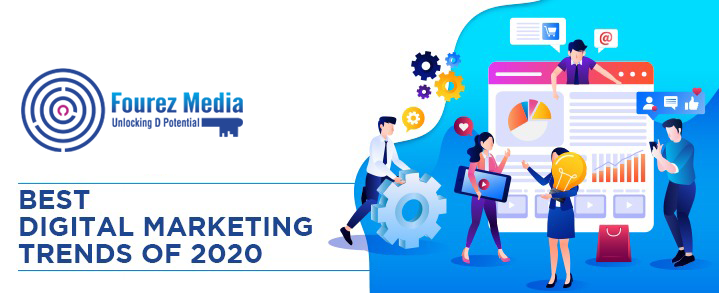 Watch out for these top trends in Digital Marketing for 2020!
There is no doubt that the world is going the digital way! The ever-changing algorithms of google and Facebook are keeping businesses on their toes to adapt new technology in the most effective way. The constant evolution in technologies have forced businesses to be ahead in the game. So here we have some of the top trends that will play a huge role in the digital marketing scenario in 2020.

Content is King: For years, the foundation of any successful marketing campaign was "Content is King" and it continues to be the same. The focus needs to be on quality content—projecting the expertise in the most simplest way—to make the communication chain robust and effective. Another key advantage of focussing on quality content is topping the search engine result pages, which will play a huge role in targeting new leads. And, of course, a good content strategy will end up attracting high-quality customers in the digital world.

Social Media Influencer: The term influencer marketing has been hitting the headlines often and it looks like the trend will continue. The idea here is to deploy Influencers—who could be celebrities or internet celebs or famous personalities with huge fan following on their social media handle—to promote the content. It is more like using a well-known, trusted personality to reach the target audience. However, today businesses are more interested in deploying small-time influencers as their brand advocate.

Personalisation: Cut off the generic ads, it might do more harm than good. Generic or random ads on social media pages leads to frustration and hatred towards the brand, a recent study revealed. Well, the secret here is to personalise the ad contents. With traditional advertising turning out to be less effective everyday, the only way out is to personalise it.

Private Messaging Apps: Building conversations with consumers directly will help brands to understand their needs real-time. Businesses are leveraging new-age private messaging apps like messenger, whatsapp, chatbox etc to reach their target directly and it's turning out to be really effective. The success of conversational marketing is likely to continue.

AI and VR: The success of both artificial intelligence (AI) and virtual reality (VR) are likely to reach new heights next year. We are likely to see more companies using AI and VR to influence their target audience. The new-age technology does play a huge role in streamlining data consumption, customer segregation, persona insights, reporting, and many more.

Transparent and Interactive Content: They say, 'honesty is the best policy' and they are right! A recent research said that consumers stay loyal to brand that are transparent, simple and informative with their contents. On the other, interactivity needs no elaboration. In this fast-paced hectic era, interactive content is the future.

Voice Search: A data released by Adweek predicted that in 2019, the United States will see 67 million voice-assisted devices used across homes and offices. Though shopping and music are on priority, brands are leveraging the opportunity of making online shopping easy—using voice search. This new platform is likely to play a huge role in the digital world.

Smart Bidding Google Ads: Today, a traditional pay-per-click or SEO campaigns will only lead to ineffective results. The magic mantra here is Google Ads which utilises machine learning technology to create customer-centric marketing campaigns.

As we embrace new platform and technologies, the future of marketing looks to be more analytical, responsive and technology oriented. In this fast-changing scenario, one who adapts and evolve are likely to hit the right note.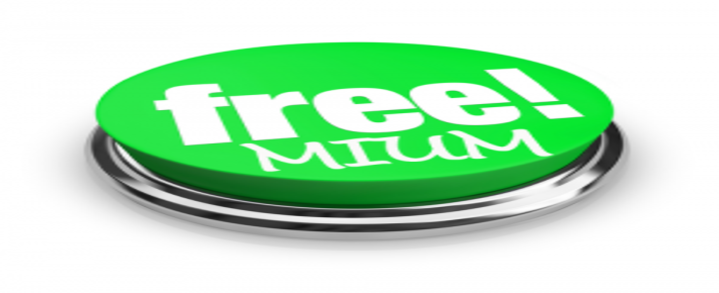 Cool Methods To Improve Your Revenue Through Mobile Apps Use of Freemium Apps
This is apparently a standout amongst the best approaches to improve monetary value for an application. You should simply furnish some free features yet with restricted usefulness. When the customer has enjoyed the feature, then the individual will pay to get the additional features.
Cool Methods To Improve Your Revenue Through Mobile Apps Use of Having Localized Content
A large portion of the best versatile mobile applications guarantee that the platform is easy to use by individuals in various parts of the globe. This suggests that to have your content localized.Make use of languages that are well known for the users. By implementing this strategy you would be able to counter the communication barriers and bring more users to the app.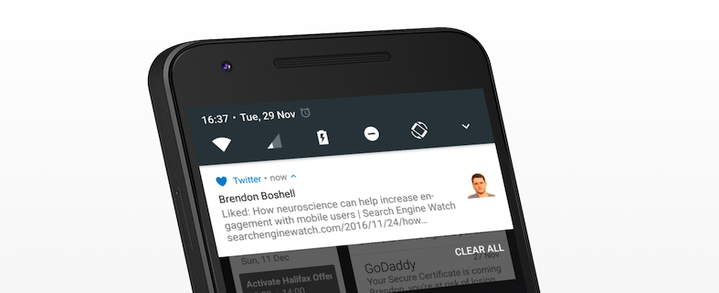 Cool Methods To Improve Your Revenue Through Mobile Apps Use of Push Notifications
The staggering number of organizations offering these services has rendered customers befuddled on the end products. That is the reason why you will discover online customers deserting the services sooner or later. In any case, you can evade this by utilizing push notifications.
On the off chance that you have your very own portable application, at that point you can most likely send message to your customers. Indeed, they are intended to remind customers to make a buy of new items and try services.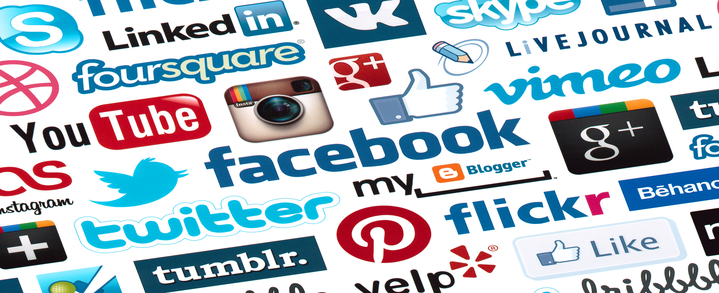 Cool Methods To Improve Your Revenue Through Mobile Apps Use of Social Media
According to smart insights, the quantity of social media users has hit 3.20 billion users by 2018. That is the reason you can't bear to neglect this number particularly when you wish your business to thrive.One of the ways in which you can benefit from this is by having a mobile application. Basically, you find the opportunity to share your application connect to clients on the social stage.Moreover, you get the chance to utilize social media to pull in more guests to your products and services. That is not all, sharing links makes it simple for clients to share your connection and draw in more customers.Having social media, you definitely have the chance to gain more revenue to your platform. Over the long haul, you have to guarantee that you request more income for your business.